There are many wonderful things that I love about running a business, making your own hours, your own designs, no one to answer to etc but one of the greatest perks is the contact with my customers, I love hearing the individual stories behind their purchases.
I had a wonderful lady contact me tonight. She is putting together a present for fantastic friends of hers that are expecting a baby. She was so delighted at the range of bibs in my Etsy shop because she found exactly what she was looking for, items that represent who the parents are.....I am so thrilled to be a part of this.
Here's their story (mini version)
the mother is french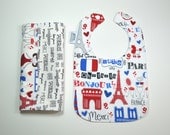 the father is from Wales (get it....whales...don't worry, took me a moment)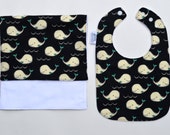 they used to ride bicycles around the Netherlands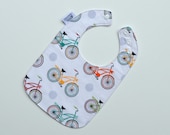 they love to travel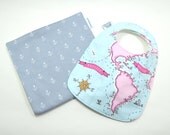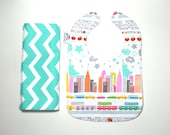 And have settled in Fiji for now.....can't manage a fiji bib :o)
How cool is that? Their story has been told in bib and burp cloths!!!!! LOL LOVE IT!