So, have you heard of Thanksgivukkah? Chanksgiving? Chances are if you live outside of the U.S. you probably won't have!
It's when Thanksgiving and Hanukkah fall on the same day! The first day of Hanukkah November 28th 2013 is also Thanksgiving.
This is the first and the last time in your lifetime that it will happen! According to calculations the next time it will happen is 79,043 years from now!
The term 'Thanksgivukkah was created by a couple of Bostonian ladies. They created a
Facebook page
and Twitter account devoted to it.
I'm interested to know which holiday most Jewish people will celebrate on November 28th this year!!!
I did have a go at making a few items to mark this memorable occasion which are in the shop now.
A couple of double sided place mats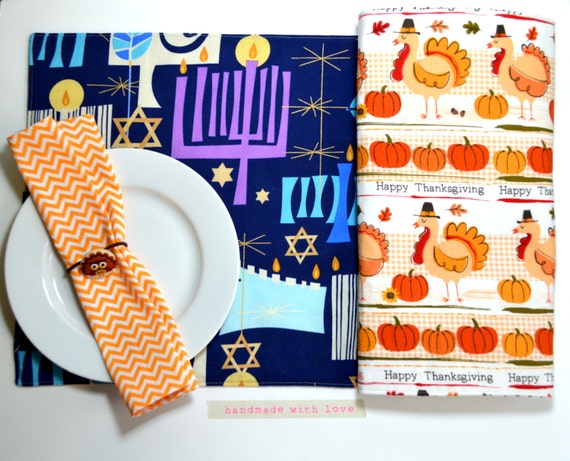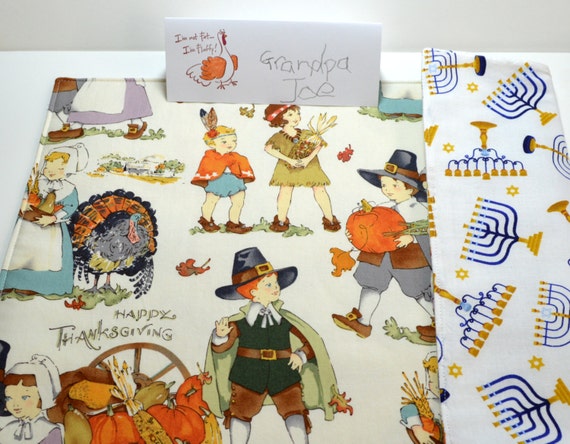 A double sided baby bib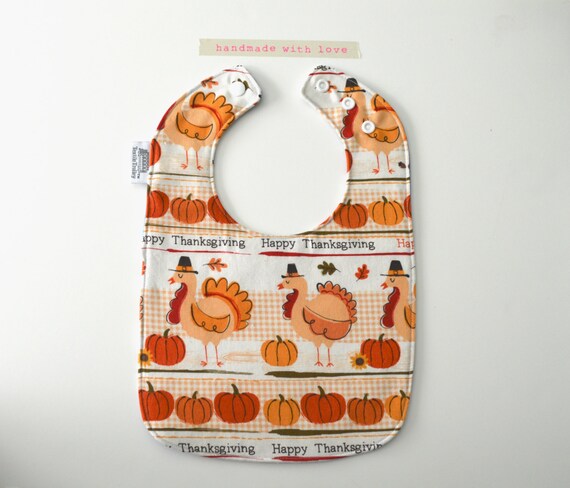 And a Happy Thanksgivukkah card